Main content starts here, tab to start navigating
FEBRUARY EDITION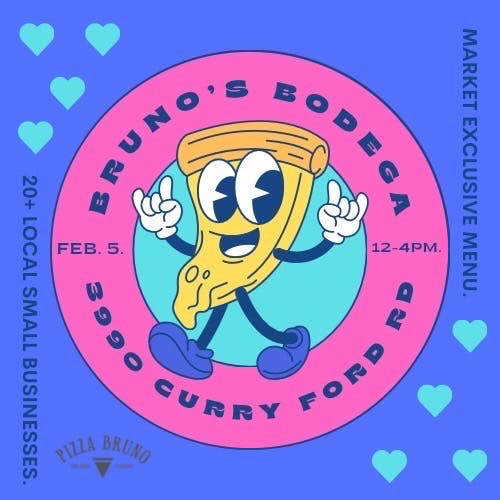 Highlights:
FIRST SUNDAY BRUNO'S BODEGA MARKETS!*
*ONLY FIRST SUNDAY DUE TO SCHEDULING IN FEBRUARY/SECOND SUNDAY WILL RESUME IN MARCH
NEW MENU ITEMS!
NEW WEEKLY SPECIALS!
BRUNCH BRUNO SUNDAYS ONLY!
UPDATED HOURS AT COLLEGE PARK!
FOLLOW US !
@officialpizzabruno & Tik tok @pizzabrunofl
for news, specials & updates!
February Calendar:
CF-Curry Ford Location, CP- College Park Location
February 2nd: (CF) The Cookie Jar Unleashed Pop Up 6-9PM or sell out!
February 4th: (CF) Curry Ford is closed 4PM-CLOSE for a private event!
February 5th: (CF) Brunch Bruno WITH Bruno's Bodega

Market 12-4PM featuring a variety of 20+ local vendors. This Brunch Bruno menu is created only for the market & is one day only so it will not be repeated! Brunch menu will vary other Sundays.
Market will be in the Pizza Bruno parking lot. Parking available in Wells Fargo across from Pizza Bruno.
February 14th: (CF) Eat More Treats Vday Edition Pop Up 6-9PM or sell out!
February 15th: DUVIN X ORLANDO MAGIC X PIZZA BRUNO!

Duvin is releasing a 13-piece collection with the Orlando Magic that is being sold exclusively at the Heavy in Winter Park, February 12th-19th.

On 2/15, come hang & have a pizza party with us 6PM-8PM or SELL OUT while we pop up to sling some za' your way including a limited edition pizza JUST for this merch colab!
All pizza is sold individually.
February 16th: Chef Curiosity Night at Edible Education Orlando! This interactive class will be led by local chef, Bruno Zacchini from Pizza Bruno. Known best for his pizza, Bruno, will walk you through the fermented dough making process, along with creating your own batch of lemon preserves, gazoz - a sparkling fermented fruit beverage and so much more! All recipes can easily be adapted into your home kitchen, using minimal equipment. The class will conclude with a gourmet pizza tasting. What's not to love?!
Tickets available here!
February 17th: (CF) NEW VENDOR ALERT! The Flour Shoppe Pop Up 6-9PM or sell out!
February 24th: (CF) Just Pie Pop Up 5-8PM or sell out!
Weekly/Monthly Specials COLLEGE PARK:
DINE IN ONLY EXCEPT CLASSIC MONDAY
Brunch Bruno: Every Sunday 10AM-3PM (Menu coming soon!)
Regular menu available as well.
Happy Hour: 12-2PM & 5-7PM EVERY DAY! Half off krombacher pilsner, house white & house red.
Classic Monday: Classic Cheese Pizza $18 all day. Limit 4 per guest.
Tuesday: BOGO PASTA! Buy 1 pasta get the 2nd half off.
Thirsty Thursday: Happy Hour all night 5-10PM.
Grandma pies are +5 for all specialty pies (whole pies)
Lunch COLLEGE PARK
STARTING FEBRUARY 6TH LUNCH/FULL MENU WILL BE AVAILABLE 7 DAYS A WEEK!
Slices served 11:30AM-5PM. Slices are available TAKE OUT ONLY 3-5PM
Soft Serve Flavor of the Month:
Dark Chocolate with Florida Strawberries & Magic Shell
Dessert Special:
Strawberry Rose' Spritz
Weekly/Monthly Specials CURRY FORD:
DINE IN ONLY
Marg Monday: $10 Margs, $12 White pie (mozz, plain ricotta, garlic).
Tuesdays: 6 Wings and Krombacher Pilsner $17
Wobbly Wednesdays: 1/2 off house red or white wine & krombacher draft all night 5-10PM.
Saturday/Sunday: Blueberry Bellinis 12-4PM $8
Sunday: Brunch Bruno 12-4PM (Menu coming soon/regular menu available)
Late Night Date Night: Everyday 9PM-CLOSE buy a bottle of wine & get a free Margherita pizza!
No toppings included/may add at additional cost
Happy Hour:1/2 off house red or white wine & krombacher draft. Every day except Wednesday 5-7PM.
Dessert Special:
Chocolate Strawberry Shortcake Pana Cotta
Persian Love Cake Cannoli
New Drinks:
Strawberry Vanilla Bean Sangria
Items on the grab & go side of Pizza Bruno Curry Ford:
DIY Pizza Kit, Homemade Pasta Selections, Fresh Mozzarella, Pizza Sauce, Pizza Dough, Beers & Wines & more!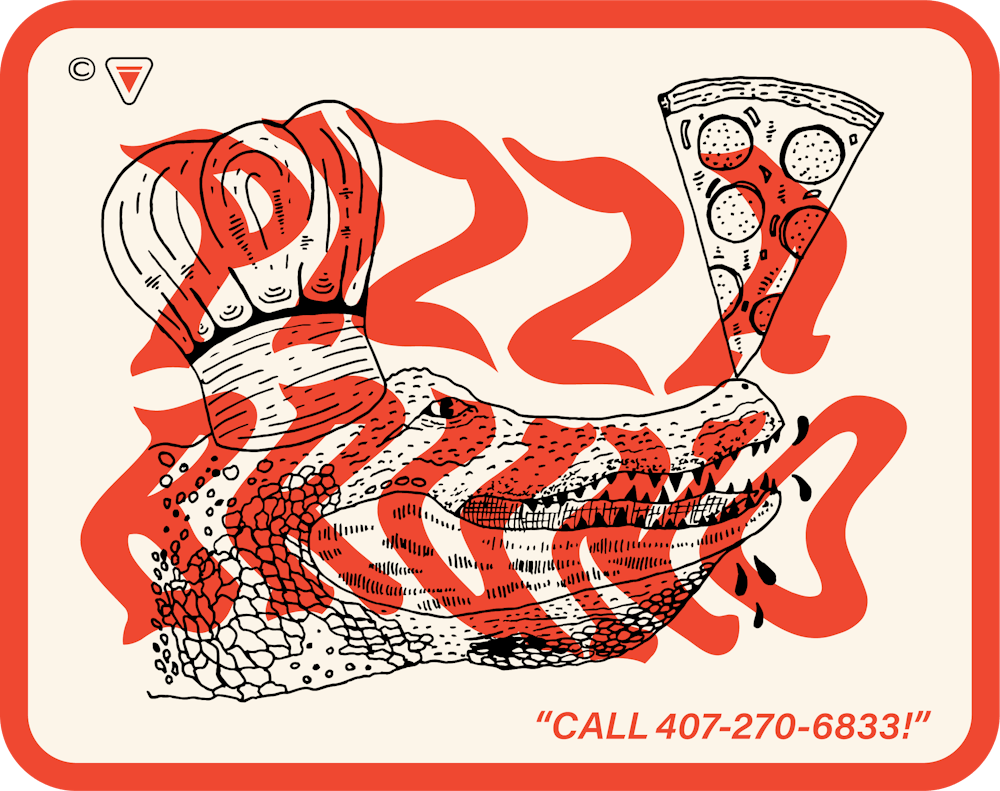 Need an event catered?
Catered by Bruno is here to help!
Rehearsal dinners, birthdays, weddings & more!